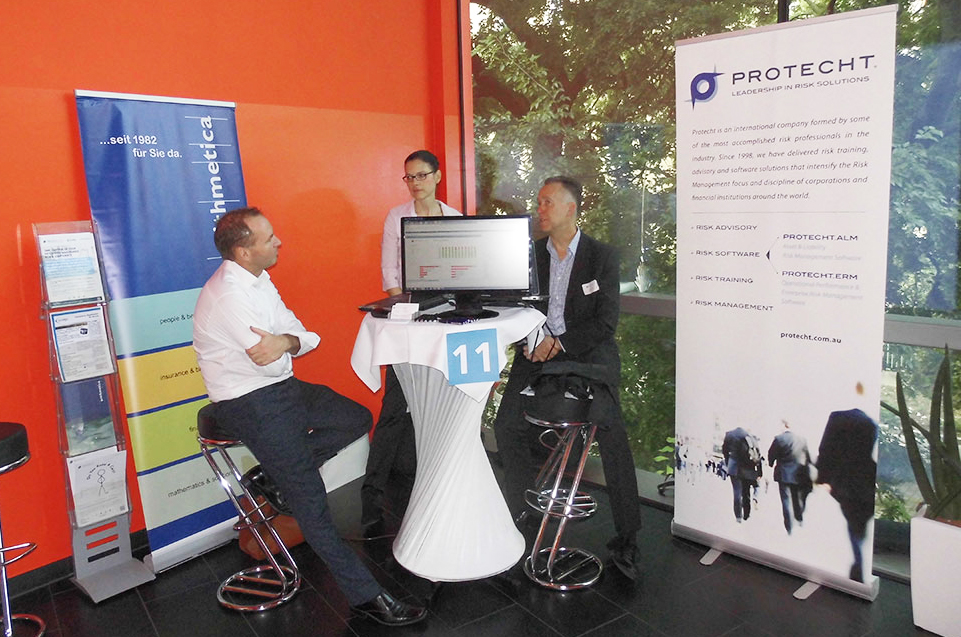 17 September 2014: Protecht was proud to be a part of Compliance Solutions Day 2014 hosted by Lexis Nexis and Compliance Network Australia at the C3 Convention Centre in Vienna, Austria.
Protecht's Executive Directors, David Bergmark and David Tattam with Arithmetica, one of our European partners.
The following post is an overview of David Tattam's presentation:
Optimising the Compliance Function in 2014 and Beyond
Compliance means conforming to a rule. That rule may arise from an external source such as a law or regulation or an internal source such as a policy, code or control. Compliance with these two main sources gives rise to external and internal compliance.

The issue for an organisation is: how can conforming with the rule(s) be ensured? This is the key objective of a compliance function. The methods we can use to ensure we conform with the rules are many and varied and an organisation needs to determine what compliance methodology will be used. The compliance methodology should balance a desired level of compliance against the cost and time in achieving that level of assurance. Getting this balance right will lead to an optimal compliance function.
Considerations when designing an optimal compliance function include: