GRCI continues to be a key professional body for compliance professionals across Australia, New Zealand and Asia, and Protecht has provided enterprise risk management training to members as a training partner of the GRCI. Protecht was proud to be a key sponsor at this year's conference.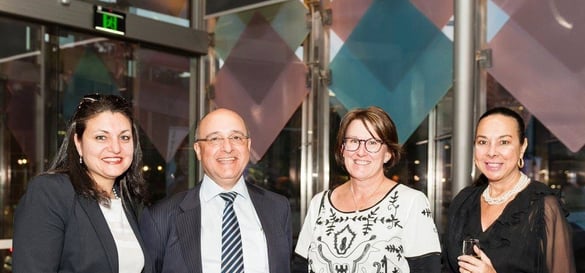 This year the conference was attended by Ian Brooks and Alf Esteban who was able to relax and let others worry about managing the event as Alf has now retired from being the GRCI President and Director.
Protecht has continued to expand its delivery of the Protecht system suite across a broad range of industries and Government agencies and the conference this year gave us a great opportunity to meet up with a number of our more recently implemented clients and spend time listening to their needs and understanding how we can continue to work with them to embed risk management throughout their organisations.
As part of our discussions during the conference, we mentioned the compliance obligations webinar that we did in partnership with LexisNexis.
All the attendees could see how we can make obligations content delivery and monitoring easier and more efficient. The first webinar was that successful that we decided to do a second presentation organised by GRCI and we had more than 120 people registered. If you missed out any of these, you can watch the recording here.