Next on the list of Risk Management Events during 2016, is the RMIA conference, which this year is being held in Melbourne. On this occasion, Protecht attendees will be David Bergmark and Alf Esteban.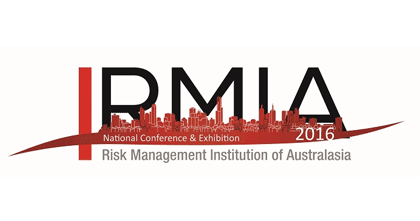 Apart from continuing to spread the word that we are now able to automatically provide obligation content and the release of our Bow Tie app we will be looking to unveil the progress we have been making in the WH&S space with some new and refreshed methodologies being implemented throughout the Protecht.ERM system.
Also, we will have recently completed our Summer '17 system release and it will be a great opportunity for us to showcase new functionality being incorporated in the release to both, those considering using our system and services and those who already do.