David Tattam, Executive Director and Founder of Protecht, was recently interviewed by Marcelo Concha, owner of REO Recruitment on the need have risk management as a key component of every business strategy.
The full blog post can be viewed here.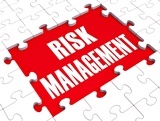 "Don't climb that tree," "don't ride too hard"…We're taught from a very young age to be averse to risk. Risk management has negative connotations – it's often associated with bad outcomes. Yet nobody who's ever achieved anything meaningful in business or in life has been able to do that without taking risks. Risks aren't inherently bad. You just have to be smart about them. This is where David Tattam comes in.
Tattam is the author of A Short Guide to Operational Risk and director of risk solutions company Protecht. As a consultant with years of experience in working for companies such as Price Waterhouse Cooper and international banks, he knows what he's talking about. I sat down with the risk solutions specialist to discuss why he thinks risk management should be part of every business strategy.
"When you say Risk Management you traditionally think of boring and expensive things like audits, compliance, overheads and insurance," says Tattam. "I see it differently. With formal training, taking good measured risks can be the most gratifying and rewarding actions we take in our life or business life."
The Global Risk Standard ISO 31000 describes risk as "the effect of uncertainty on objectives". Therefore risk is essentially an outcome management function. This is a paradigm shift for most people. "When risk is a function of outcome management, it can be also be assumed that risk is a part of strategic business planning."
Describing himself as a "Risk management chess player", Tattam says he can see a problem from miles ahead and calculate the ten steps he may need to take to mitigate that problem. This enables him to take potentially very rewarding risks with a certain level of safety.
"Risk management should make up for 50% of your strategic business plan" says Tattam. "For example, if you want to double your growth by 2015, the risk management component will cover what the ten reasons are why you won't hit that target growth, and then what controls and measures you should put in place to make sure that you do hit it. That's what the new paradigm of risk management is all about. Risk management forms the action plan you take to help you hit your strategic plan."
It's a winning formula that he applies both to his professional and personal life. Tattam, prior to the arrival of his children, was a hang gliding enthusiast, something for which most of his friends called him crazy. But, just like with his business decisions, he made sure the risks of doing this extreme sport were contained. He wouldn't t take off unless he crossed off a 20-point key risk checklist. . "The risks were controlled and the rewards were an unbelievable experience and adrenalin kick," says Tattam.
David Tattam's parting words? "Reconsider the importance of Risk Management and check if your strategic plan has inbuilt KRIs that will help you control outcomes as you get there."