Protecht is proud to be the main sponsor of the National Risk Management Forum organised by The Governance Institute of Australia in Sydney. This event will bring together approximately 100 Risk and Compliance professionals to hear presentations and discuss the key message of: "By knowing the best questions to ASK, you will have the Agility, Strength and Knowledge to re-imagine your risk abilities."
The Governance Institute describes the event as: "This engaging and supportive forum will include presentations, panels, group activities, discussion and networking. Our risk management experts will deliver hands-on learning outcomes — so be prepared to get involved. They will rotate across group tables to answer your questions and facilitate your understanding during all activities. Together, you'll discuss the latest developments and issues affecting those with operational risk management accountability — from Directors to C-suite and management — with a combination of scenario analysis and practical strategies."
Learning Outcomes
Challenge your assumptions and perceptions of risk.
Understand how other industries are managing non-financial risks.
Engage with risk professionals to uncover the best questions to ask to identify risks.
Participate in activities that will focus on practical tools for skills transfer, impact and results.

David Tattam, Director of Research & Training at Protecht will deliver one of the academy sessions in the afternoon: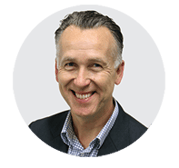 Getting granular: Does reporting really interrogate performance against risk appetite?
Measuring granular operational and compliance risk metrics by risk theme.

Risk visibility to the board.

The art of reporting risk — the utility of risk appetite statement (RAS) when interrogating performance or reporting risk.

Accountability and applying consequence management.
Details: Friday, 7 September 2018. 8:30am to 4:30pm. The Hilton Hotel, 488 George St, SYDNEY NSW 2000.
For more information you can visit the Governance Institute website.