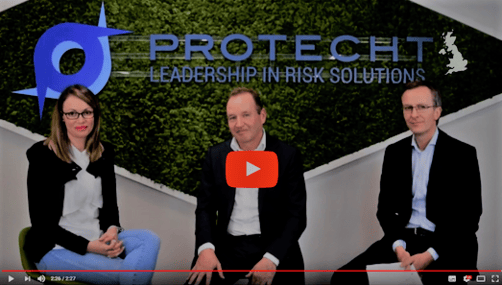 We are excited to announce that the Protecht Group has a new office now open for business in London.
This office is part of Protecht's strategic global expansion plan which has been supported by the increasing demand from Europe and the UK for Protecht's services.
The office will be led by Keith Davies, an experienced risk solutions consultant. The European financial services industry is currently facing considerable challenges with increasing regulation and the uncertain political environment.
Protecht.ERM™, Protecht's flagship product will help risk professionals make intelligent decisions through an efficient, effective and agile Risk Management process, regardless of the industry in which they operate.
Protecht's CEO, David Bergmark stated that: "The opening of our UK Office represents another step forward for Protecht. We continue to be able to provide the global risk management community with tools to increase organisational awareness and appropriately manage risk. We believe that Protecht.ERM is perfectly suited to the UK enterprise risk management needs and will help Chief Risk Officers and their teams deal with current issues such as the Senior Managers Regime and GDPR.
Protecht has a proven track record of helping a wide variety of high profile organisations manage their risks and associated processes for better business performance. Protecht.ERM supports an organisation's existing risk assessment methodology (or can help them design a new one) and enables you to link incidents, metrics, internal audit findings to central risk event and control libraries, or as we call it RiskInMotion. As such, we are extremely excited by this new chapter in our growth."
About Protecht
The Protecht Group is a leader in Enterprise Risk Solutions, at the forefront of risk management innovation and provides a variety of training, advisory and software services. Protecht.ERM, its flagship product, benefits from almost 15 years of ongoing financial investment with a vast amount of accumulated practical risk management experience being used in its design. It has been deployed as a SaaS model since development commenced in 2002 and remains ahead of the curve for innovation and functionality.
Used by government agencies, regulators, financial services, entertainment and retail companies of all sizes and risk maturity, Protecht.ERM™ allows organisations to seamlessly integrate risk management into their day to day activities and obtain operating efficiencies through its flexible web-based forms, workflow engine and highly adaptable reports and dashboards.
For further information in the APAC region contact David Bergmark on david.bergmark@protecht.com.au, +61 (0) 2 8011 4908.
For further information in the UK and Europe region contact Keith Davies keith.davies@protechtgroup.com +44 (0) 7828 163 802.