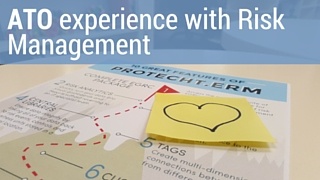 Jodie Thomas, ATO Executive Director, shares specific improvements to the Risk and Compliance processes within the entity, after implementing our GRC Solution with Protecht.ERM. Comcover Connect Article.
"Technology was critical to moving from being 'clunky' and 'process rich' to contemporary and agile.
Before Protecht.ERM, governance and risk information was stored in silos—sometimes paper-based, sometimes in databases or Microsoft SharePoint".
Read the Article and find out what this GRC Software could do for your entity.