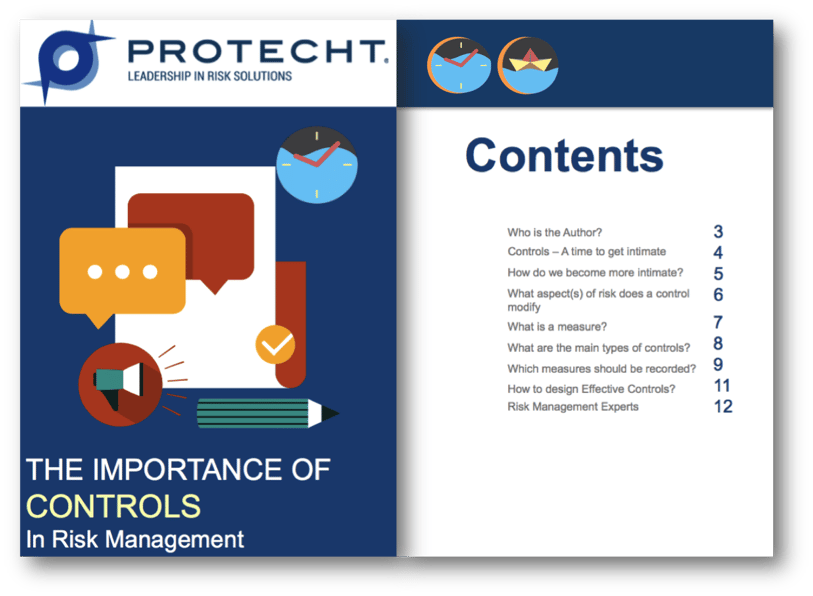 When we have a clear understanding of our risks and controls we can look for improvements in their efficiency and effectiveness so we achieve more for less. Read this eBook, and learn important information about this topic, including:
What aspect(s) of risk does a control modify
Types of controls
Which measures should be recorded?
And More...