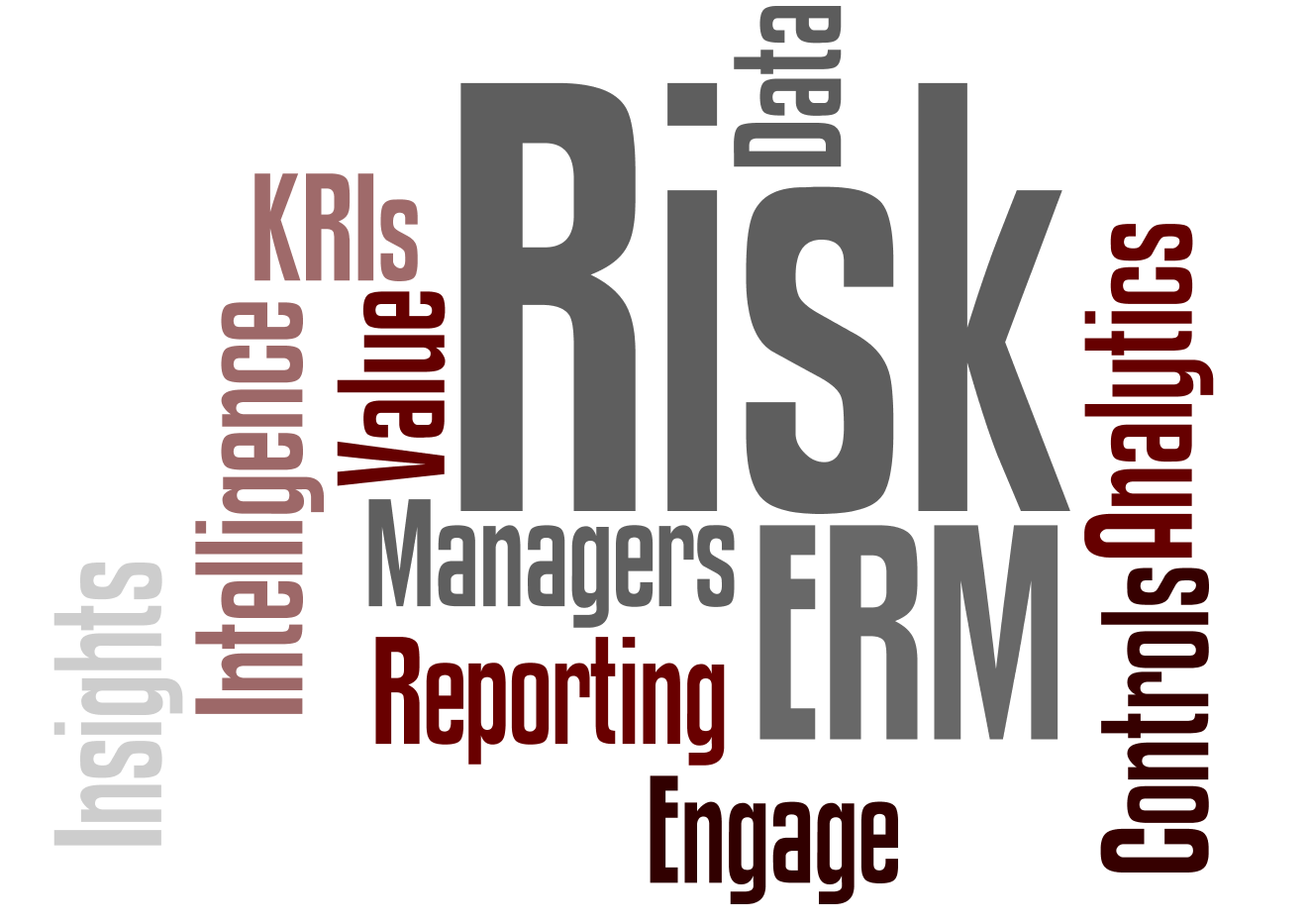 A potential client once said to me "Do you know what the problem is with you risk managers?" He followed with "all you seem to tell us business people is what we already know about risk, you just put it in a pretty coloured pie / bar chart!". I thought for a few seconds and had to agree that for some risk managers this is partially if not fully true. I did follow up with "You may know it but your managers / senior executives and board might not!" He agreed and thus begun an interesting lunch which ended with him saying "when you can tell me something useful about risk in my business that I do not already know, give me a call"! That potential client is now a client!
It is easy to provide statistics on the number of customer complaints, incidents, what incidents have occurred, and other such 'rear view mirror' views. But the business usually already knows this and they will see little value in being told what they already know. In order to be successful in ERM, we as risk managers need to engage the business and this will only occur if the business sees value from what we can provide them. Humans respond to incentives and value is an incentive.
How can we provide value to the business from ERM? We need to provide the business with risk intelligence, something they did not already know, that is useful for them in making better decisions. What if the risk manager could provide the answers to these types of questions:
What is the main cause of employee absenteeism?
Which controls should we remove / replace / improve?
What early key indicators should I monitor to provide any early warning of a risk event that may disrupt my business or cause a financial loss?
The books "Freakonomics*" and "Super Freakonomics*" provide some excellent practical insights into risk intelligence by asking such questions as:
Why did the crime rate in the US drop dramatically in the 1990's?
Why was the death rate of maternity mothers in Vienna General Hospital in the 1840's dramatically higher than mothers giving birth in the street?
Why should terrorists buy life insurance?
The authors of these highly popular books, Levitt and Dubner, go on a data mining and analysis journey for each of these questions looking to understand the true causal factors to these questions. The insights they provide are intriguing and open the door to asking similar questions of our businesses. To find the answers you will need to enjoy the read which is highly recommended!

The journey from the traditional business which is dominated by historical data and focus on what has happened to one that is strategic and where risk management is an integral part of every business decision is primarily a journey from relative ignorance and lack of data, through the harnessing of relevant quality data sets to the turning of that data into intelligence. The journey is not easy and needs to be travelled in a controlled and progressive manner. The following steps are indicative of the process:
Current status. What is the status of the current business?
How are decisions currently made?
To what degree is risk intelligence used in decision making?
What risk data is currently available and what is its relevance and quality?
How is the current risk data being captured and stored?
How is the current risk data being analysed and reported?
Data Collection
What key data should be collected?
How will the data be collected?
What are the sources of data?
What system will be used to collect and stored the data?
What is the quality of the data?
Reporting the data in a meaningful and relevant way
How will the data be turned into intelligence?
How will the converted data be reported?
How can the data sets be used for true risk insights?
What tools should be used for data analysis?
How should the analysis outputs be used?
Protecht's ERM system focuses heavily on data collection, management, processing and reporting to begin releasing the power of risk data. We are a long way forward in the hunt for true risk intelligence but understand and appreciate that we have a long way to go. The ultimate goal is for the ERM profession to be able to ask the business "We have the solution, what is the question?"

If you wish to learn more about releasing the power of risk data or how you can progress further towards true risk intelligence, please contact The Protecht Group via phone 02 8005 1625 or email info@protecht.com.au.