Many organisations that have implemented risk management systems – be they for compliance management, incident management, health and safety management, financial risk management – have failed to realise the value of the data that they collect each day, week, month, quarter and year. The reason for this is that they have not appreciated the value of that data when viewed collectively, only focusing on the data in the context in which it was collected.
While focusing on ensuring that the right data is collected correctly is an essential element in the risk management process, the real value of a good risk management system is the ability to quickly and easily consolidate, translate and display the risk data in a meaningful way so that appropriate analysis can be undertaken and business decisions made, transforming it to risk intelligence.
The real benefit of your risk management system should stem from its ability to release the power of the risk data captured and stored in the system: taking risk data and transforming it into
business intelligence.
According to Wikipedia, business intelligence is defined as being the set of theories, methodologies, architectures and technologies that transform raw data into meaningful and useful information for business purposes. Business intelligence, in simple words, makes interpreting voluminous data easy and simple to do. Common functions of business intelligence are graphical reporting and intelligent dashboards, analytics, data mining, and business performance management.
So why do organisations struggle with the concept of business intelligence when related to risk data?
Is it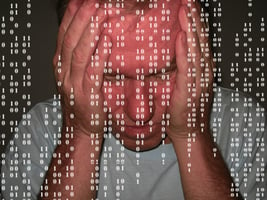 due to business silos not knowing what data exists beyond their specific area? Is it because risk data is being captured to meet a regulatory requirement and not because it is related to the achievement of business objectives? Is it because no discernible business case has been developed to justify implementing a business intelligence tool? Or is the real reason that no one in the organisation has looked at all the risk data and realised the value of combining seemingly unrelated data elements?
This leads to the question regarding the traditional business intelligence methodology: is it the right one for risk data? A very time consuming and expensive methodology has been created and perpetuated by the "big BI" vendors, leading to massive IT projects with limited real business benefit. Under this methodology, the BI project begins with a lengthy requirements gathering process from the business. Then comes data inventorying to determine what data is already being collected and what is not.
It is assumed a heavy duty warehouse and hardware need be purchased. ETL (extract/translate/load) tools must be used to load the data into the warehouse. Only once this is completed, can the first dashboards or reports be built. Time is spent cycling back and forth on the BI consumables, and this entire process often requires hiring BI consultants to steer, which only adds to the cost.
A major problem often arises due to the amount of time that passes from the beginning of the project to the time a business user gets his or her first interactive dashboard. Months could have elapsed by this time, and the needs of the business easily may have changed such that different data is needed.
Even if that is not the case, it is usually not until end users actually interact with their dashboards or reports that they realise exactly what they want. It could be that they need deeper drill-down capability, some other transformation of the data, or that they simply forgot to include a piece of data in the original requirements.
Protecht has recognised this issue and has embedded a rich easy-to-use business intelligence tool in all of our products: Protecht.ALM, Protecht.CCRM and Protecht.ERM (featured on the Analytics item on the menu bar within the software). Users can quickly pull together data that they want to visualise or report on. Using an intuitive, drag-and-drop designer, end users can begin to play with the data creating prototypes of what they want to formulise later. The built-in visual analysis options provide a data discovery capability for users to more quickly realise what information they want to look at on a regular basis.
This approach to releasing the power of risk data is quick to implement with no additional system costs for users of Protecht's risk management software.
Business intelligence, in the context of risk data, transforms that raw risk data into meaningful and useful information which can be used to enable more effective strategic, tactical and operational insights and decision-making.
Are you releasing the power of your risk data? Ask Protecht to show you how. Send us an email to info@protecht.com.au.
You might be interested in this related article: