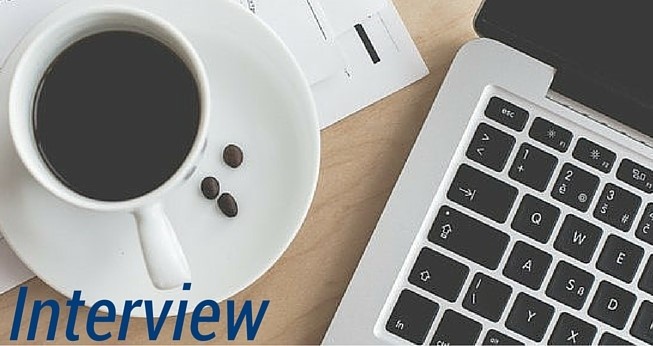 A REAL LIFE APPROACH


Risk management is a continuous journey. In our personal lives we instinctively make risk based decisions according to our own risk appetite. As we move from our teenage years to adulthood to middle age to our senior years, our internal risk management evolves and matures. The same applies with the organisations we work within. Their external and internal context evolves, their risk management matures and evolves to meet the challenges of the changing environment.

This week's blog is an interview with Michael Blacker, Chief Risk Officer at Police Bank. In this interesting conversation, he shares his experiences and challenges with the evolution of risk management at Police Bank and explains how Protecht.ERM is being used to embed risk management throughout the organisation. We hope that you enjoy the interview.

Luna: How would you describe your experience using Protecht.ERM and why did Police Bank choose this system?

Michael: My experience with Protecht has been very positive. When I took on this role, the system had been in place for some years and was under-utilised. With the support of Police Bank management and the Board, we have commenced a journey to improve the use of Protecht.ERM not only by the risk management team but by all staff members.

I find the system really flexible not only from a risk management perspective but also from a business process view as the Register functions enable you to quickly and easily digitise manual processes.
"Police Bank chose the system primarily due it's automation of our risk management and compliance signoffs. In addition, it was flexible enough to accommodate other activities."
Luna: Can you describe how you are transforming risk management in Police Bank?
Michael: I am using Protecht.ERM to drive the transformation of Risk Management at Police Bank by enabling Police Bank to digitise a number of previously manual processes. For example, Police Bank's Anti-Money Laundering (AML) monitoring program is now captured entirely within Protecht. This includes all details of submitted Threshold Transaction Reporting (TTR), Suspicious Matter Reporting (SMRs), Enhanced Customer Due Diligence and Risk Assessments.
"Workflows have been created so the right people are notified when certain events occur such as changing risk assessments. The reporting is all automated meaning the Bank can focus on reviewing the information rather than collecting the data. This has significantly strengthened the Bank's approach to the management of our AML."
The Bank is continuing to explore ways to digitise other processes including risk management delegations and annual compliance/ regulatory returns.
Luna: What are the biggest challenges to transforming risk management in Police Bank?
Michael: Resourcing is a challenge for us as it is for all Mutuals. So prioritising what is most important is something I need to be mindful of. Also, buy in and engagement of frontline staff in the management of risk. I have found automating manual processes for the business has helped with the buy in.
Luna: What are your expectations from a Risk Management Software provider?
Michael: I think support, training and advice about how to get the best out of the risk management system. Protecht has been able to provide all of these non-system services as I look to change risk management at Police Bank.
Luna: What advice would you give someone starting to use Protecht.ERM for their risk management needs?
Michael: Just give it a go! You have to be prepared to try first because this gives you an understanding what the system can do, and more importantly, where you need help and support. You are unlikely to get things right the first time but that doesn't matter as it is very easy to build something, test it and refine it until you have exactly what you want.
If it doesn't work don't be afraid to modify it or start again. The reporting function is the same. Get some training from the Protecht team and just see what you can do with this incredibly powerful feature of the system. I have used other systems over the years and have found that Protecht.ERM is much more intuitive.
Luna: Thank you Michael for your time and insights into the transformation of risk management at Police Bank and how Protecht.ERM is a key component of that change.
Dear reader: If you would like to share your experiences in how risk management is being embedded in your organisation, please send me an email to luna.restrepo@protecht.com.au. We would be delighted to hear from you!
We recommend reading a related blog post Having an (ERM) has become a MUST.