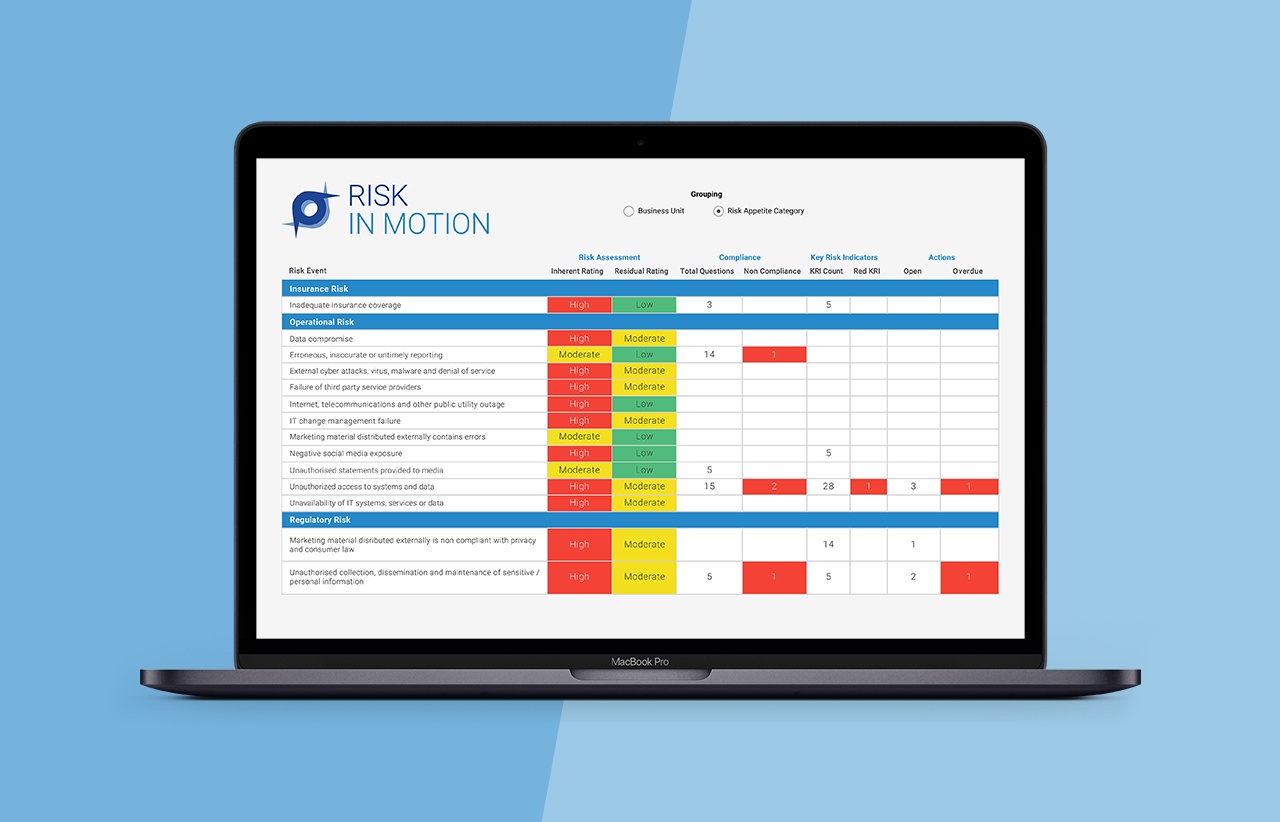 Connecting the dots (in this case, the risks).
It has been a bit of a journey over the last 15 years. At Protecht, we started with the vision of a SaaS enterprise risk management solution that allowed connection of risk to the core components of what was back then, considered an ERM framework. This meant that our central library of risks was not only used in the risk and control assessments but also linked to key risk indicators, attestations and incidents. This enabled our client base to get a more fluid picture of risk and was the genesis of the RiskInMotion™ concept.
What was missing back then was the business intelligence engine to bring it all together.