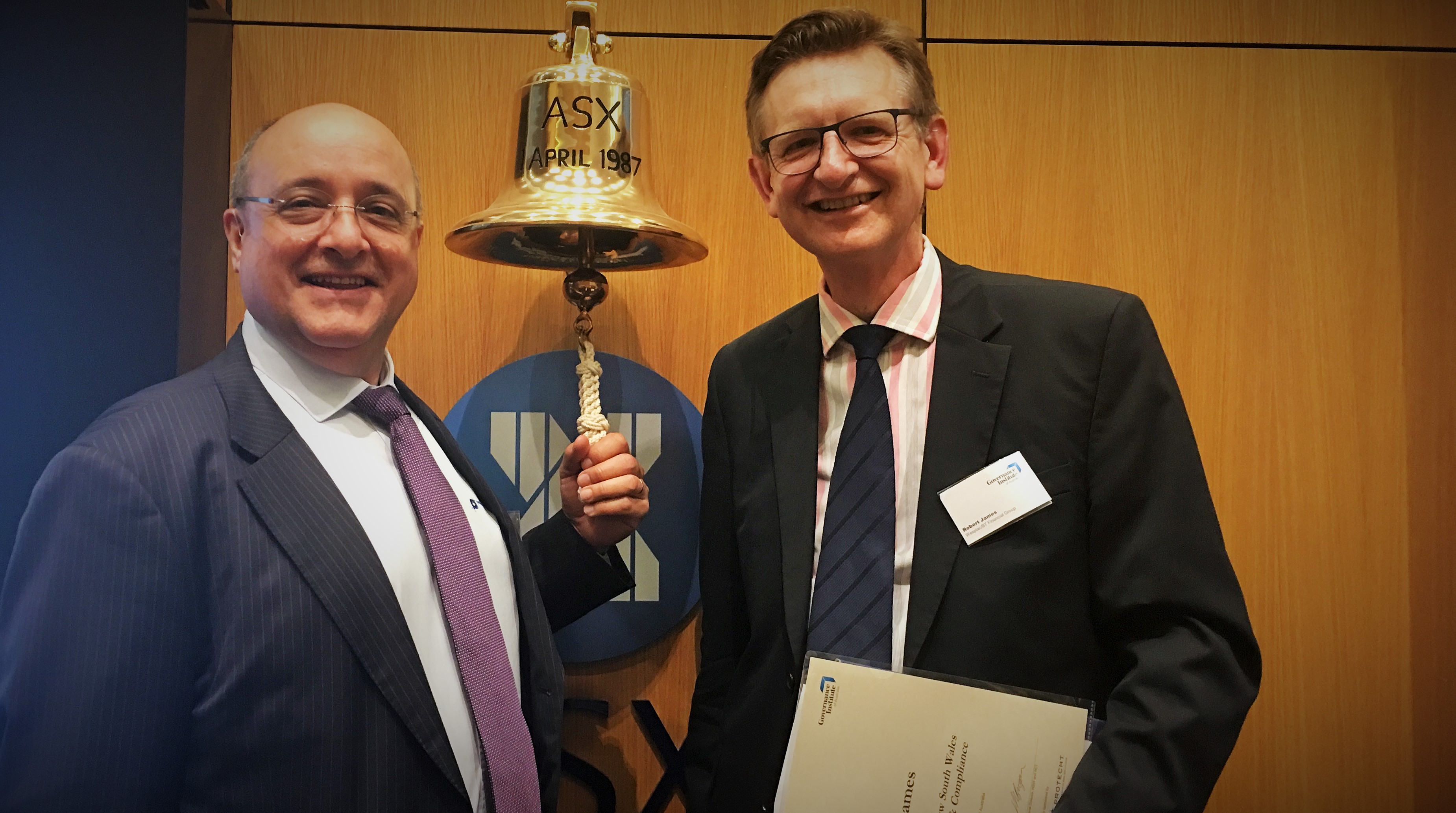 Interview with Robert James - A Personal story
As one of the leaders of Protecht, I am very fortunate for the opportunity to meet new people all the time. Those friendly conversations that happen at any major event or at any small meeting, are the interactions that shape my role and give me new perspectives on risk and compliance management.
One of those entities that encourage valuable interactions is the Governance Institute of Australia. Twice a year I am invited by the New South Wales Chapter to present their Dux Awards for Risk and Compliance, a recognition that Protecht has been sponsoring for the past 5 years, and has become a tradition for us to support. Coming to this event gives me the opportunity to talk to professionals from a wide number of industries and discuss the present and future of risk, compliance and governance.