Protecht would like to thank those who attended the Thought Leadership Risk Management Technical Lunch held in April 2013.
The thought-provoking lunch explored the use of Bow Tie Analysis and how it can be applied to the various techniques of risk management including RCSA, KRIs, Incident Management, Stress Testing and Controls Evaluation.
We are pleased to share the results Dashboard, generated from analysis of survey responses received.
The results show that most organisations use elements of Bow Tie Analysis in their risk management approaches, but that comparatively few use the Bow Tie as a metaphor. Comments on the day suggest that a large number of attendees saw value in representing their risks in this way.
Click on the image below to see the bigger version.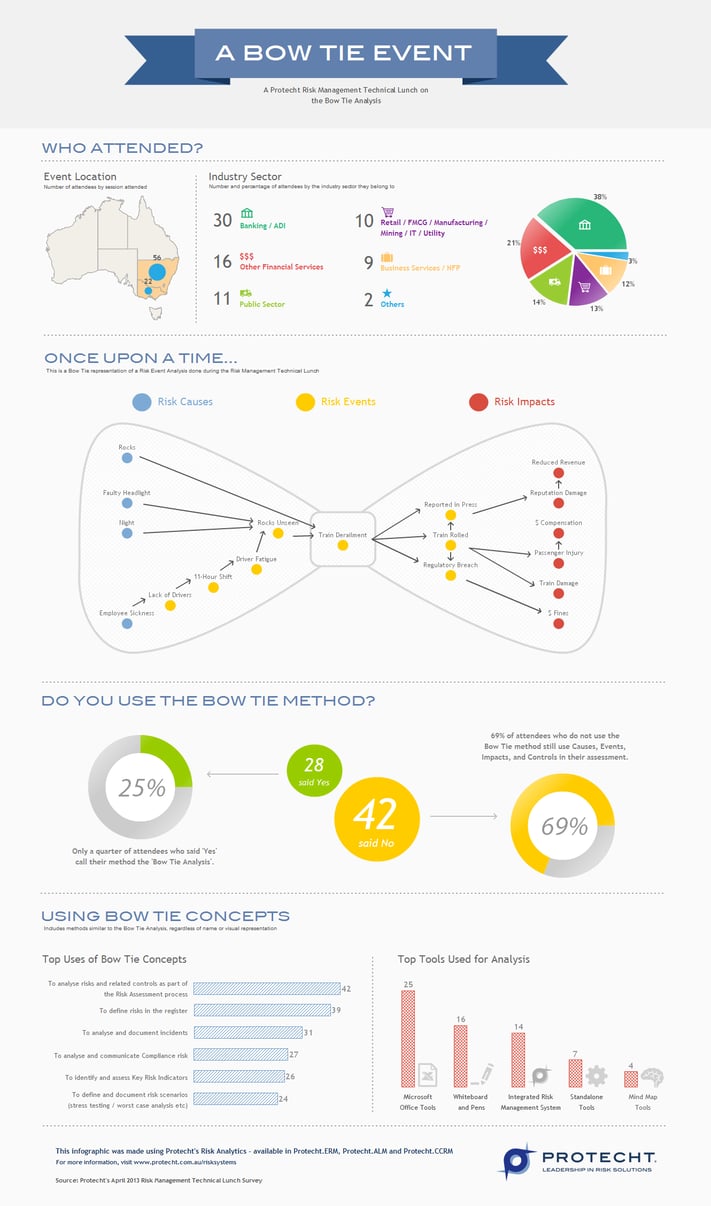 Get in touch with our consultants today to find out more about the Bow Tie Analysis or Protecht's Risk Analytics.